Bookclub Picks by Realy Ann
Submitted by Rediscoveredstaff on Fri, 08/31/2018 - 12:38pm
Bookclub Picks
For too long, book clubs had the reputation of being a bunch of women, drinking wine and chatting about the new romance novel they read. I can tell you that isn't the case. The folks I know who belong to book clubs read edgy, controversial, and avant garde literature. (Though the wine part might be true...) I write a newsletter every month, highlighting books that I would want to read for a book club. These are a few books I've featured in past newsletters. I hope you find a title you are intrigued by!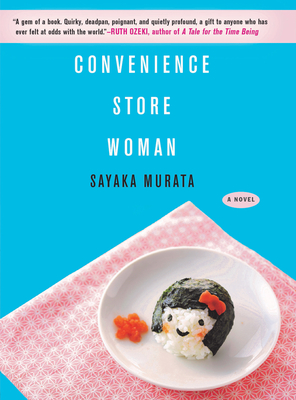 Convenience Store Woman
by Sayaka Murata, Ginny Tapley Takemori (translator)

Keiko Furukura has worked at the same Smile Mart for 18 years, much to her family's discomfort. Keiko has never, according to her family, been "normal," as she has little time for social niceties and is very literal in her interpretations of people's words and actions. She's also in her mid-30s and unmarried, which is the biggest problem of all for her family. Keiko is happy, or at least content, with her life. To make her family feel better, Keiko embarks on a sham relationship with a co-worker, which sends her mother and sister over the moon. At last! At last she is normal! And while they are so very happy, Keiko - not so much. This is a funny and touching look at what the world expects of people, men and women, as they get older. It's also a small window into Japanese culture and how it's similar and very different from US culture.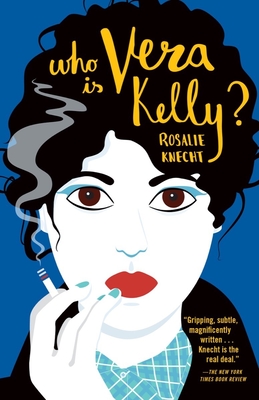 Who Is Vera Kelly?
by Rosalie Knecht
Vera Kelly is a spy. She's a CIA operative, masquerading as a college student in 1966 Argentina, keeping tabs on her possibly subversive classmates. But, as we learn in alternating flashback chapters, there's more than meets the eye to Vera Kelly. In fact, I don't think Vera Kelly even knows who she really is. The reader feels just as confused and unsure about who they can trust in Vera Kelly's world.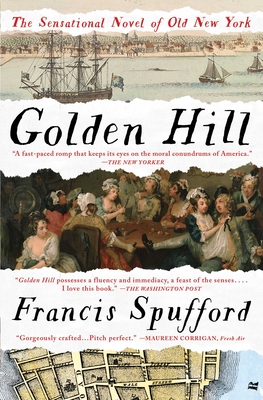 Golden Hill: A Novel of Old New York
by Francis Spufford
A man named Smith arrives in New York City, 1746. He carries with him a bill of credit for the astronomical sum of 1,000 pounds. Merchant Lovell doesn't have that sort of ready cash and asks Smith to wait until Christmas to cash in. He also demands to know what Smith is going to do with all that money. Smith agrees to wait but refuses to say what the money is for. While he's waiting, Smith explores all that New York has to offer, getting into various trouble along the way - debtor's prison, a Guy Fawkes Day melee, dinner with the governor, a duel with the governor's secretary, play-acting, and (most dangerous of all) falling in love with the merchant's daughter. The whole city is wild to know what Smith is planning to use the 1,000 pounds for and we finally find out, on Christmas Day.
It took me a bit to get into Golden Hill, but then I was hooked. Smith is a such a chameleon of a character, able to blend in with all sorts, but he usually doesn't care enough to bother. And I absolutely loved his reasons for coming to New York. This is a look at New York City at a time that it was really quite provincial and much less sophisticated than London of the time. It was educational and enjoyable.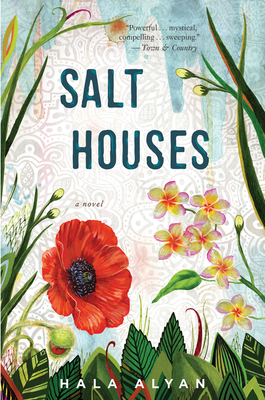 Salt Houses
by Hala Alyan
The Yacoub family lives in Palestine. They are well-liked, prosperous, and content. The Six-Day War happens in 1967 and their lives are turned upside down. One son is killed in the fighting and the rest of the family flees to Kuwait and Jordan, never to see their family home again. Salt Houses follows each generation as they move across the world, ending up in France, Lebanon, and America. This is a story about the loss of one's identity, one's home, and how people adapt to such enormous change.- Realy Ann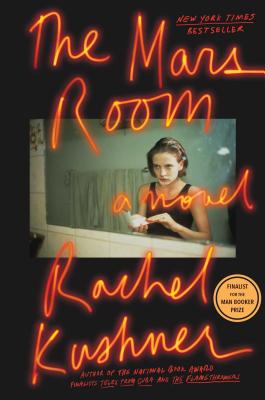 The Mars Room
by Rachel Kushner

Romy Hall is serving two life sentences for murder. We first meet her during her van ride to Stanville Women's Prison and we meet the cast of characters she'll be locked up with. Romy has lived a tough life - she recounts her drug-fueled adolescence and her stint as a stripper at the Mars Room. I couldn't find any common ground with her character, at first, but I grew to empathize with her situation and her anguish over losing her son. The justice system had failed Romy, her mother had failed her, and so had every man in her life. I found this to be a very uncomfortable book, and kept putting it down, but I was glad I finished it, in the end. I have a feeling there are lots of women like Romy, just trying to survive as best they know how.