Epic Reads Book Tour - Raasch, McGee & Blake
Thursday, September 6, 2018 - 7:00pm to 9:00pm
Sara Raasch, Katherine McGee & Kendare Blake
Thursday, September 6 at 7 p.m.
Tickets:
One Book Ticket:$18 (includes 1 admission to the event and one book from featured title list)
Three Book Ticket $45 (includes 1 admission to the event and three books from the featured title list)
Featured Titles:
Two Dark Reigns - The Towering Sky - These Rebel Waves
Kendare Blake is a #1 New York Times bestseller and holds an MA in Creative Writing from Middlesex University in northern London. She is the author of Anna Dressed in Blood, Girl of Nightmares, Antigoddess, and Ungodly, the books in the Three Dark Crowns series—Three Dark Crowns, One Dark Throne, Two Dark Reigns, and two novellas, The Young Queens and The Oracle Queen. Her books have been translated into 18 languages, and have been featured on multiple Best-Of-Year lists and received many regional and librarian awards, including being named a Cybils Awards finalist. Kendare lives and writes in Kent, Washington. Visit her online at www.kendareblake.com.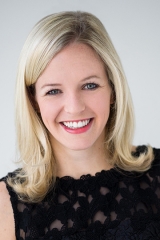 Katharine McGee is originally from Houston, Texas. She studied French at Princeton and then moved to Manhattan, where she began her publishing career at HarperCollins and later joined the Alloy Entertainment editorial team. After three years of plotting, outlining, and generally having far more fun than anyone ought to at work, she pitched a concept called "skyscraper city," and knew immediately that it was something she wanted to write. She holds an MBA from Stanford University.
Sara Raasch has known she was destined for bookish things since the age of five, when her friends had a lemonade stand and she tagged along to sell her hand-drawn picture books too. Not much has changed since then: her friends still cock concerned eyebrows when she attempts to draw things, and her enthusiasm for the written word still drives her to extreme measures. She is also the author of the New York Times bestselling Snow Like Ashes trilogy.