Jamie Ford - Love and Other Consolation Prizes
Friday, May 18, 2018 - 7:30pm to 9:00pm
Idaho Humanities Council presents Jamie Ford
Friday, May 18, 7:30 p.m.
Pioneer Room at JUMP in downtown Boise.
Tickets are $25 each or a reserved table of 8 for $200.
Doors will open at 6:45 p.m. for a dessert reception and no-host bar with Ford's talk to follow at 7:30 p.m.
Jamie Ford is best known for the New York Times best-selling novel, Hotel on the Corner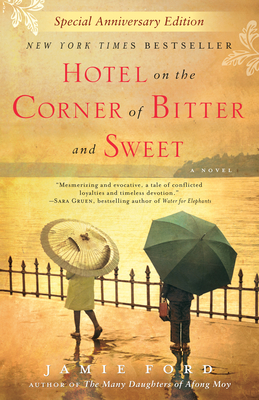 of Bitter and Sweet, which won the Asian-Pacific American Award for Literature and was named a #1 Book Club Pick by the American Booksellers Association. Set against the backdrop of Japanese American relocation and internment during WW II,the novel has been translated into 34 languages.
In 2013, he released his second book, Songs of Willow Frost. Set against the backdrop of depression-era Seattle, Songs of Willow Frost is a powerful tale of two souls--a boy with dreams for his future and a woman escaping her haunted past.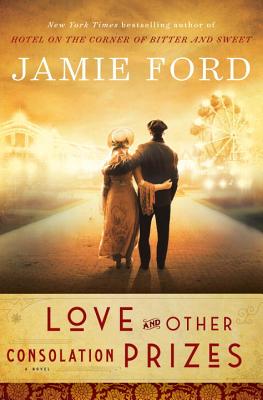 Ford's new notable book, Love and Other Consolation Prizes, inspired by a true story, is the unforgettable story of a young boy named Ernest, set during the 1909 Seattle World's Fair.
Jamie Ford is the great-grandson of Nevada mining pioneer Min Chung, who emigrated from Kaiping, China, to San Francisco in 1865, where he adopted Western name Ford, thus confusing countless generations. Jamie Ford is an award-winning short-story writer, an alumnus of the Squaw Valley Community of Writers, and a survivor of Orson Scott Card's Literary Boot Camp. Having grown up near Seattle's Chinatown, he now lives in Montana with his wife and children.
The Idaho Humanities Council is a non-profit organization working in partnership with the National Endowment for the Humanities, dedicated to promoting public awareness, appreciation, and understanding of literature, history, philosophy, law, anthropology, and other humanities disciplines in Idaho. For more information, call the IHC at 208-345-5346 (Outside Boise area call toll-free at 888/345-5346), or visit IHC's website at www.idahohumanities.org.

Email or call for price.
ISBN: 9780804176750
Availability: Hard to Find
Published: Ballantine Books - September 12th, 2017
---

$17.00
ISBN: 9780345505347
Availability: Usually Ships in 1-5 Days
Published: Ballantine Books - October 6th, 2009
---

$15.00
ISBN: 9780345522030
Availability: Usually Ships in 1-5 Days
Published: Ballantine Books - March 11th, 2014
---