Jennie Withers- A Backpack, a Eurorail Pass, and Some Serious Baggage
Tuesday, February 12, 2019 - 7:00pm to 8:30pm
Jennie Withers - A Backpack, a Eurorail Pass, and Some Serious Baggage
Tuesday, February 12, 7 p.m.
The rules are simple:
1) Be Worldly.
2) No Guilt!
3) Discover the perfect pint of ale.
A Backpack, a Eurorail Pass, and Some Serious Baggage is an honest, sometimes humorous, account of a young woman's struggle to get to a place where she can run unabashedly through the pages of her story.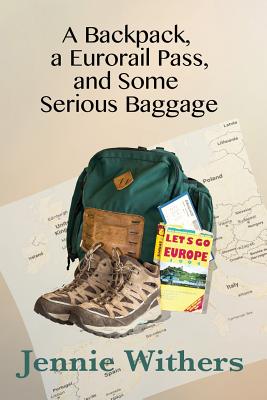 Jennie Withers is an English teacher by profession, and a writer by passion. She lives, works, and plays in Boise, Idaho. "I believe we all have a story to tell, and my hope is that by sharing mine, I can help individuals navigate life a little easier, and perhaps feel a little less alone on the journey".

$14.99
ISBN: 9780692083321
Availability: Usually Ships in 1-5 Days
Published: Jennie Withers, Author - July 22nd, 2018
---
$12.06
ISBN: 9780984235407
Availability: Usually Ships in 1-5 Days
Published: Jennie Withers - May 7th, 2017
---