Kids Book Club- City of Ghosts
Monday, November 19, 2018 - 4:00pm to 5:00pm
Kids Book Club - City of Ghosts by Victoria Schwab
Monday, November 19, 4 p.m.
Ever since Cass almost drowned (okay, she did drown, but she doesn't like to think about it), she can pull back the Veil that separates the living from the dead . . . and enter the world of spirits. Her best friend is even a ghost.

So things are already pretty strange. But they're about to get much stranger.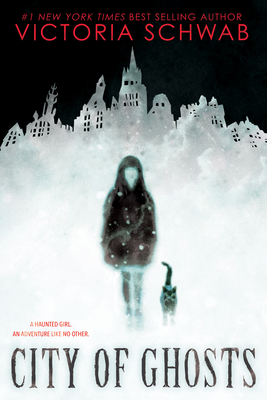 When Cass's parents start hosting a TV show about the world's most haunted places, the family heads off to Edinburgh, Scotland. Here, graveyards, castles, and secret passageways teem with restless phantoms. And when Cass meets a girl who shares her "gift," she realizes how much she still has to learn about the Veil -- and herself.

And she'll have to learn fast. The city of ghosts is more dangerous than she ever imagined.

#1 NYT bestselling author Victoria Schwab delivers a thrillingly spooky and action-packed tale of hauntings, history, mystery, and the bond between friends (even if that friend is a ghost . . .).
Victoria Schwab is the #1 New York Times bestselling author of several novels for young adults and adults, including City of Ghosts, the Shades of Magic series (which has been translated into over 15 languages), This Savage Song, and Our Dark Duet. Victoria lives in Nashville, TN, but she can often be found haunting Paris streets and trudging up English hillsides. Usually, she's tucked in the corner of a coffee shop, dreaming up stories.

$17.99
ISBN: 9781338111002
Availability: Usually Ships in 1-5 Days
Published: Scholastic Press - August 28th, 2018
---