Kids Book Club: My Brigadista Year
Monday, March 19, 2018 - 4:00pm to 5:00pm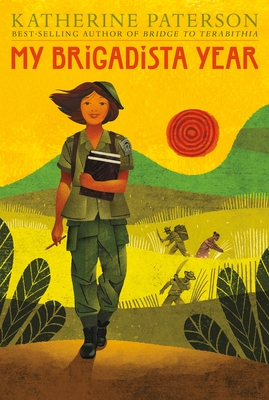 Katherine Paterson, author of the ever popular Bridge to Terabithia, is back with an historical fiction novel set in Cuba during shortly after the rise of Fidel Castro. 13 year old Lora volunteers to be a part of the national literacy program and leaves her family to spend a year living on a remote farm to teach families how to read. She faces challenges of how to teach people many years older than her and risks her life because there are rebels in the jungle that want to pull Castro down. Nuanced and beautifully told, this story will bring a lot of discussions to life about the nature of right and wrong and how often the world is made of shades of gray.
Every 3rd Monday of the month from 4pm - 5pm, the bookstore will host a club targeted for fourth, fifth, and six grade reading levels, so if the book is interesting to your child, please have them come regardless of their age.
Join us after school for rich discussions and snacks!

$15.99
ISBN: 9780763695088
Availability: Usually Ships in 1-5 Days
Published: Candlewick Press (MA) - October 24th, 2017
---