Laurie Buchanan- The Business of Being
Friday, July 27, 2018 - 7:00pm to 8:30pm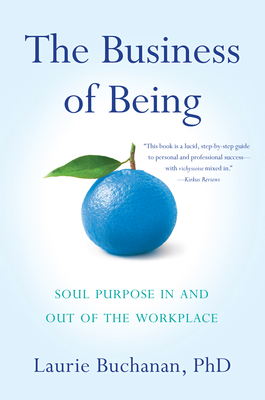 Please join us for the launch of Laurie Buchanan's latest book, The Business of Being: Soul Purpose in and out of the Workplace. This book isn't about being in business; it's about the business of being. Spotlighting the intersection of workplace and spirituality, The Business of Being helps you thrive in business and life.
Chef Nate and will provide refreshment and Lindsey's Traveling Treats a goody with each book purchased.
Laurie Buchanan, PhD, is an holistic health practitioner and life coach, is also the author of Note to Self: A Seven-Step Path to Gratitude and Growth. Her blog is tuesdayswithlaurie.

$16.95
ISBN: 9781631523953
Availability: Usually Ships in 1-5 Days
Published: She Writes Press - July 10th, 2018
---

$16.95
ISBN: 9781631521133
Availability: Usually Ships in 1-5 Days
Published: She Writes Press - November 1st, 2016
---