Margaret Atwood LIVE - Edward's Cinema 22 & IMAX
Tuesday, September 10, 2019 - 7:00pm to 9:00pm
Margaret Atwood: Live in Cinemas
We are very excited to share some news about a global live cinema event with Margaret Atwood that's screening at a movie theatre in Boise!
On Tuesday, September 10, to mark the publication of The Testaments ­– the sequel to The Handmaid's Tale – there is a live event with Margaret Atwood and special guests, which will be broadcast across the US and worldwide.
Atwood will be on stage (and on cinema screens) in conversation about her work, career and returning to her most famous work, thirty-four years after The Handmaid's Tale. The evening will also feature exclusive readings from The Testaments by special guest actors.
In Boise, this event will be at Edwards Theatre 22 and Imax.
Tickets: https://www.margaretatwoodlive.com/
The Testaments available for pre-order from Rediscovered Books.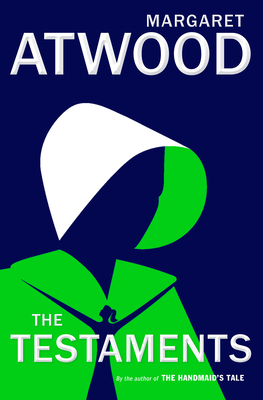 $28.95
ISBN: 9780385543781
Availability: Usually Ships in 1-5 Days
Published: Nan A. Talese - September 10th, 2019
---