Marri Champie' - Silverhorn
Tuesday, September 10, 2019 - 7:00pm to 8:30pm
Join us for an author discussion with local fantasy author, Marri Champie about her newest book, Silverhorn.
Willa MacLeod has it all - she's young, beautiful, and an up-and-coming rockstar. But she's about to risk all that for a legend. Willa is determined to find a way to reach the other side of Silverhorn Canyon and find the source of her mysterious obsession. Still, she can't help wondering whether her mother did the same before she disappeared into the Silverhorn almost three decades ago...
A three-time Dell award recipient for Fantasy and Science Fiction, Marri Champie degreed in Writing, photography and Earth Science. She was Pushcart nominated for poetry in 2015, won the 2013 Boise State University President's Writing Award in fiction and poetry, and was a 2018 Oregon State Poetry Society award winning poet. Her work has appeared in Cicada, Alcyone, Tishman Review, ROAR, HOD, Blue Cubicle Press, Abyss & Apex, Boise Weekly, Writers Rising Up!, Standing, Rat's Ass Review, Outrider Press, IdahoLife, Fiftiness, and others. She works as a freelance photo/journalist and wildfire support driver, and lives on a small ranch overlooking the Great Basin of Idaho with her horses and Jack Russell terriers, who help her with her writing.
Marri will be signing books after the event.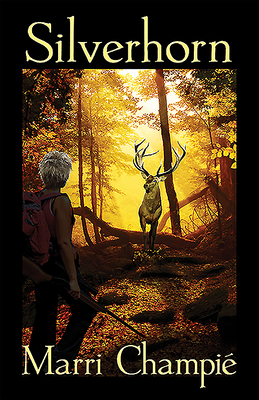 $14.95
ISBN: 9781948403061
Availability: On Our Shelves Now in Boise or Caldwell
Published: Kasva Press - November 5th, 2018
---