Human Rights Book Club
HUMAN RIGHTS BOOK CLUB
The Human Rights Book Club is dedicated to reading and discussing topics relevant to the advancement of global human rights.
This club meets on the 2nd Tuesday every other month at 7PM at Rediscovered Books, Boise.
≈≈≈≈≈≈≈≈≈≈≈≈≈≈≈≈≈≈≈≈≈
Tuesday, September 9, 2021 - Infinite Country by Patricia Engels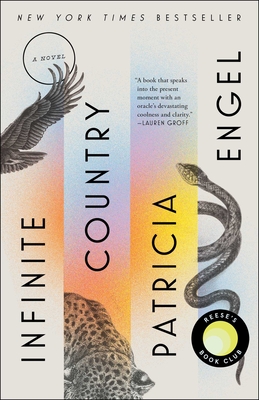 ≈≈≈≈≈≈≈≈≈≈≈≈≈≈≈≈≈≈≈≈≈
Each meeting is moderated by an expert in the field and each meeting has created a lively and insightful conversation among attendees.
The Human Rights Book Club meets the 2nd Thursday, 7PM at Rediscovered Books of January, March, May, July, September, and November.
***Event is open to the public***
---
Human Rights Book Club Reads 2021
September (9/9/2021) - Infinite Country by Patricia Engel
November ( 11/11/2021) - TBA
---