Kalli's February Audio Pick!
Submitted by Rediscoveredstaff on Mon, 02/12/2018 - 2:55pm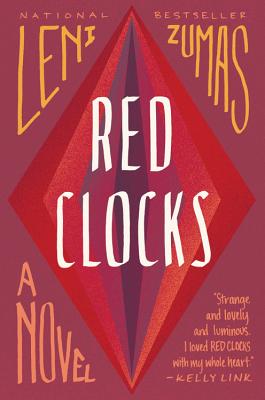 Kalli's Audio Pick
Long-time book seller Kalli King has high praise for Leni Zumas' just released novel that she listened to through LibroFM. When you purchase an audiobook through LibroFM you also support your local independent bookstore. When you set up your account, visit the Partner Stores page and choose Rediscoverd Books. Whenever you purchase an audiobook through Libro.fm, you'll support this bookstore! Of course, we have the printed books in store for those who like to touch their books.
Red Clocks by Leni Zumas has made it to one of my top picks for 2018 so far. The audiobook, narrated by Karissa Vacker, really blew me away, and all I could do was hold on for the ride. In a near future America, abortion and in-vitro fertilization have become illegal. Through the eyes of four women in the present and one nineteenth century polar explorer, we see the full impact this law has or would have should such a thing happen in real life. The writing style is unique and strong for each character's segment, so much so that by the end, just listening, I would not have needed the titles separating the chapters. A definite recommend. -Kalli King