Let's Read About Sex
Let's Read About Sex
My name is Nolan and when I am not a bookseller at Rediscovered Books, I am a marriage and
family counseling graduate student planning on working as a certified sex therapist for my
career. Although sex is something that affects every individual, it is still something we have a
very difficult time having honest, candid conversations about. Truthfully, it is one of those
subjects that doesn't take a lot of reading before you're more informed than the vast majority of
people. For this reason, here is a list of some of my favorite go-to, must-read sexuality books.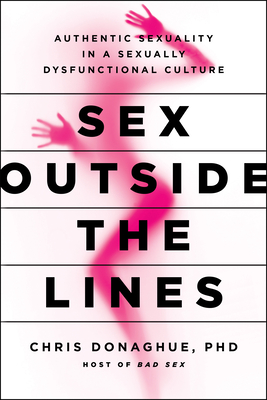 Sex Outside the Lines - Chris Donaghue, Ph. D.
There is a lot to unpack when it comes to how our systemic culture treats the topic of sex and
this book exposes all of its nuances. Chris Donaghue is the current co-host of Loveline with
Amber Rose and hearing him speak was what legitimized my interest in pursing sexuality as a
profession. Donaghue challenges the sexual status quo by arguing there is no such as thing as
a sexual status quo. Rather, what is labeled as perverse, taboo, or shameful is actually healthy,
creative, and fulfilling.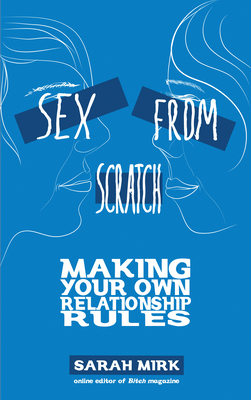 Sex from Scratch - Sarak Mirk
I began lending this book out to my friends and they all said the same thing to me: "I wish I had
read this when I was younger." Sarah Mirk compiles interviews with non-conforming individuals
who share their stories on how to pave your own path in life, no matter what box society tries to
put us in. Topics range from non-monogamy to feminism, from transitioning to questioning
gender, and from living single with integrity to deliberately living child-free. This book is great for
young people heading out to discover themselves in the world, as well as those who could use a
refreshing change of perspective.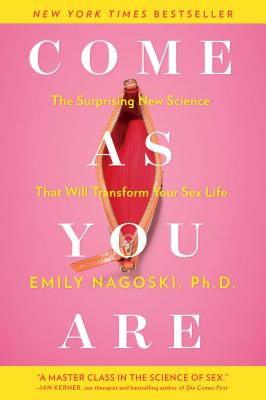 Come As You Are: The Surprising New Science That Will Transform Your Sex Life - Emily
Nagoski, Ph. D.
Of all the books I've read on sexuality, I come back to this one the most. We tend to measure
arousal based on the patterns of men, which completely ignores the arousal patterns of women
and the variation amongst men. Come As You Are takes an evidence-based approach to the
science behind how our bodies work and how we respond to arousal. Nagoski's research
tackles the common sexual anxiety of normality and her words act as calming mantra: "We are
all the same. We are all different. We are all normal."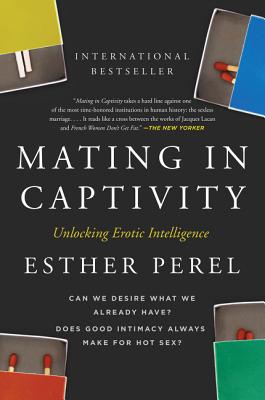 Mating in Captivity - Esther Perel
Esther Perel is always on point: her Ted Talk on infidelity is simultaneously provocative and
logical; her podcast, Where Should We Begin?, invites listeners into the vulnerability of real life
couples therapy sessions; and her books allow her free reign to speak her mind. In Mating in
Captivity, Perel explores the underappreciated realities of having one sexual partner in
longterm, monogamous relationships, and how the psychology of desire can be nurished. Her
second title, The State of Affairs: Rethinking Infidelity, is available for order as well.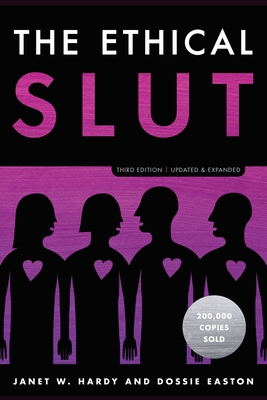 The Ethical Slut (3rd ed.) - Janet W Hardy & Dossie Easton
The original edition of this book came out over 20 years ago and one of the authors used a pen
to hide her identity. That's how radical The Ethical Slut was when it was first released. Since
that time, polyamory has gained more and more momentum as a valid relationship model for
those who want to live more honestly and don't fit the cultural mold. The Ethical Slut is
considered the essential guide for living the non-traditional lifestyle of maintaining multiple
intimate partners. However, my favorite thing about this book is it useful for EVERYONE. At its
core, The Ethical Slut is about bringing honesty, integrity, and intention to romantic relationships
and offers incredible insights on how to do so.
Slutever: Dispatches from a Sexually Autonomous Woman in a Post-Shame World - Karley
Sciortino
This book is easily the most entertaining and the guilty-pleasure of this list. That being said,
Slutever is still wickedly enlightening and educational. Karley Sciortino is like the hilarious,
unapologetic friend we find ourselves being envious of occassionally. Slutever takes us on
Sciortino's journey of being an extremely sexual person in a world that labels such proclivities
as shameful; from coming of age with squater punks to making a living as an Internet sex
worker. She will likely offend you at some point, but you'll come out the other side well-versed
in the sexual double standards and hang-ups placed upon women.