Perfect, If You Ask Me
Perfect, If You Ask Me
Jenny Sternling

I'm a critical reader. There, I've admitted it. I sometimes wish I weren't. It'd be delightful to read a book without analyzing narrative structure, story pacing, character development and so on. I'm always trying to figure out how writing works (or why, sometimes - in my opinion - it doesn't work.) So, it's complete bliss for me to read and I forget that I'm reading. Call me a narrative-nerd, but it's rare and absolutely scrummy for me to finish a book and have that deliciously bittersweet "Oh-darn-it's-over" feeling wash over me, and think, "Well … that was perfect."

Here then, is a rather eclectic list of books that, to me, are almost magical because I don't remember the experience of reading them. Rather, I recall the characters, the emotional journeys, the brilliant ideas. Each writer has placed exactly the right words in exactly the right order - perfect, if you ask me.

The Sneetches and Other Stories– by Dr. Seuss
Seuss was a master at confronting big issues with writing that is pure genius and crazy-cool fun, but also no-holds-barred-direct and courageous. More than ever, The Sneetches is a tale for our times. In a world where image is everything, social pressure and prejudice make the Sneetches vulnerable to a fast-talking huckster. Spoiler: the Sneetches lose everything and gain everything. The other stories: The Zax, Too Many Daves, and The Pale Green Pants are every bit as delightful and are powerful cautionary tales with themes for today. Pure genius.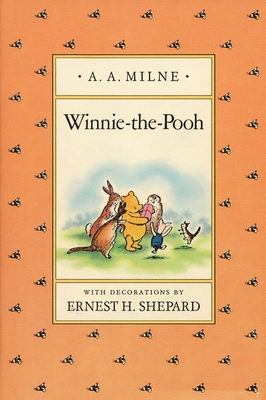 Winnie the Pooh – by A. A. Milne
If you're only familiar with "the Disney Pooh," you must read the original by A. A. Milne. Yes, these are delightfully silly stories that little ones enjoy. Why then, do we get a bit soggy-eyed when we read the last chapter to the kids or grandkids? Because The Hundred Acre Wood is the childhood home of the human heart and Milne takes us there. With exquisitely charming language, Milne creates rich characters of such depth and complexity; they grapple with problems and sometimes each other, but are always bonded by love and generosity. Flawless.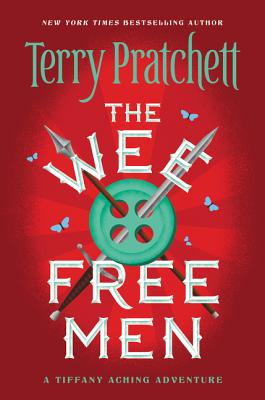 The Wee Free Men – by Terry Pratchett
Sure, this is a fabulously hilarious read about how a young girl (she's just discovering her hag skills) is aided by a wild clan of tiny blue pictsies (they love drinkin', fightin', and stealin') in the rescue of her runny-nosed baby brother. But, oh my, it's so much more. It's the very best book I've ever read about loyalty, courage, and the power we own when we accept our own truths. So funny and so, so beautiful.


The Green Mile – by Stephen King
I don't love everything by Stephen King, but his writing virtuosity positively radiates throughout this masterpiece. Yes, I said masterpiece. This is a brilliantly rendered story of prison guard, Paul Edgecombe's spiritual journey and a treatise on how to move through life on the tailwind of a miracle. Stunningly beautiful writing. I know, you saw the movie, but, read this book. Faultless.


Why Buddhism is True – by Robert Wright
This is a not a self-help book, but it is a life-changing book. Wright takes a secular, scientific look at how the tenets of Buddhism work in our sociobiologically-motivated human brains to free us from fear, anger, stress and negative thinking. These are big ideas, but Wright gracefully breaks them down into graspable bits with clarity, personal anecdotes, and a wonderful dry wit. Try the Libro.fm audiobook version – it's great. Listen to a little at a time, let it "land," and enjoy. Perfect.
Submitted by Jenny Sternling