Read Freely Book List 2022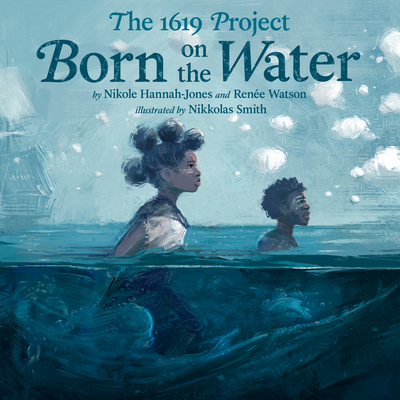 By Born on the Water Nikole Hannah-Jones, Renée Watson, Nikkolas Smith (Illustrator)
The 1619 Project's lyrical picture book in verse chronicles the consequences of slavery and the history of Black resistance in the United States, thoughtfully rendered by Pulitzer Prize-winning journalist Nikole Hannah-Jones and Newbery honor-winning author Renée Watson.
Recommended for ages 7 and up.
When people look at Melissa, they think they see a boy named George. But she knows she's not a boy. She knows she's a girl. Melissa thinks she'll have to keep this a secret forever. Then her teacher announces that their class play is going to be Charlotte's Web. Melissa really, really, REALLY wants to play Charlotte. But the teacher says she can't even try out for the part... because she's a boy. With the help of her best friend, Kelly, Melissa comes up with a plan. Not just so she can be Charlotte -- but so everyone can know who she is, once and for all.
Winner of the Stonewall Award
Winner of the Lambda Literary Award
A Children's Choice Book Award
Recommended for ages 8 & Up including adults
Look Both Ways by Jason Reynolds
This story was going to begin like all the best stories. With a school bus falling from the sky. But no one saw it happen. They were all too busy—Talking about boogers; Stealing pocket change; Skateboarding; Wiping out; Braving up; Executing complicated handshakes; Planning an escape; Making jokes; Lotioning up; Finding comfort. But mostly, too busy walking home.

Jason Reynolds conjures ten tales (one per block) about what happens after the dismissal bell rings, and brilliantly weaves them into one wickedly funny, piercingly poignant look at the detours we face on the walk home, and in life.
Carnegie Medal winner
A National Book Award Finalist
Coretta Scott King Author Honor Book
An NPR Favorite Book of 2019
Recommended for ages 10 & up including adults
In 2014, Maia Kobabe, who uses e/em/eir pronouns, thought that a comic of reading statistics would be the last autobiographical comic e would ever write. At the time, it was the only thing e felt comfortable with strangers knowing about em. Now, Gender Queer is here. Maia's intensely cathartic autobiography charts eir journey of self-identity, which includes the mortification and confusion of adolescent crushes, grappling with how to come out to family and society, bonding with friends over erotic gay fanfiction, and facing the trauma and fundamental violation of pap smears. Started as a way to explain to eir family what it means to be nonbinary and asexual, Gender Queer is more than a personal story: it is a useful and touching guide on gender identity—what it means and how to think about it—for advocates, friends, and humans everywhere.
2020 ALA Alex Award Winner
2020 Stonewall — Israel Fishman Non-fiction Award Honor Book
Recommended for ages 16 & up including adults
Messy Roots is a laugh-out-loud, heartfelt, and deeply engaging story of their journey to find themself--as an American, as the daughter of Chinese immigrants, as a queer person, and as a Wuhanese American in the middle of a pandemic."—Malaka Gharib
After spending her early years in Wuhan, China, riding water buffalos and devouring stinky tofu, Laura immigrates to Texas, where her hometown is as foreign as Mars—at least until 2020, when COVID-19 makes Wuhan a household name. In Messy Roots, Laura illustrates her coming-of-age as the girl who simply wants to make the basketball team, escape Chinese school, and figure out why girls make her heart flutter.
Recommended for ages 14 and up, including adults!
We Had a Little Real Estate Problem by Kliph Nesteroff
It was one of the most reliable jokes in Charlie Hill's stand-up routine: "My people are from Wisconsin. We used to be from New York. We had a little real estate problem." Nesteroff focuses on one of comedy's most significant and little-known stories: how, despite having been denied representation in the entertainment industry, Native Americans have influenced and advanced the art form. The account begins in the late 1880s, when Native Americans were forced to tour in wild west shows as an alternative to prison. (One modern comedian said it was as "if a Guantanamo detainee suddenly had to appear on X-Factor.") This is followed by a detailed look at the life and work of seminal figures such as Cherokee humorist Will Rogers and Hill, who in the 1970s was the first Native American comedian to appear The Tonight Show.

Featuring original interviews and the exhaustive research, this book is a powerful tribute to a neglected legacy.
A Best Book of 2021 by NPR and Esquire
Recommended for ages 17 and up.
The House on the Cerulean Sea by TJ KLune
"The House in the Cerulean Sea is a heart-swelling wave of sweetness and hope. Mild-mannered government caseworker Linus Baker is sent on a secret assignment to an island orphanage he's never even heard of. The astonishing inhabitants he gets to know there will change his life and make him reassess everything he thought he knew. This book will leave you believing in the good in everyone — even those society has given up on — and contemplating how huge changes have to start somewhere."
— Haley Stocking
A 2021 Alex Award winner!
The 2021 RUSA Reading List: Fantasy Winner!
Recommended for teens and adults, and appropriate for all ages.