When Someone is Missing from Your Holiday
As families gather together this holiday season, some of them will see empty spaces at their table. At this time of year when we focus on family gatherings, it can feel very lonely when someone we know and love has passed away. Rebecca Crosswhite and Laura DeLaney, of Rediscovered Books, have put together a list of picture books that might help with the difficult conversations and feelings that appear in times of grief and loss.
Each of these books is gentle and beautiful, and each brings a nuance to sadness and healing creating a balm for the soul. Though these are all picture books, they speak to people of any age.
Picture books are uniquely suited to conveying complex emotions and ideas in the simplest and most basic terms. Brilliant picture books are true works of genius because they find ways to explore and explain grief in ways meaningful to both children and adults. These books are full of warmth and compassion to help those in need at this difficult time of year.

Addy's Cup of Sugar by Jon J. Muth
With the gentle guidance of Stillwater, Addy comes to understand that grief and sadness are emotions that many people experience, and that she is not alone. This is part of Jon J. Muth's series that began with Zen Shorts.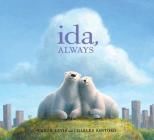 Ida, Always by Caron Levis, Charles Santoso
Based on a true story, Ida, Always is a story about how those we love are only a memory away, and the memories you make with those who are important to you can never be taken away. This is a book that will bring tears to your eyes, but also a sense of peace at the end.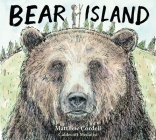 Bear Island by Matthew Cordell
Nature is one of the greatest healers of one's spirit, and Bear Island shows how nature, imagination and time can sooth the wounds of the heart and create space for new growth. Louise tromps around the island where she and her dog spent their days, and meet a bear. This bear is a reflection of Louise's feelings, and as she spends more time with the bear, the more she comes to terms with her feelings and how to keep going.
Memories can bridge time and space. Llewellyn and Evelyn have made many bridges together as they collected things in jars from their adventures together. When Evelyn moves away, these jars are shared and made more precious for both.
Evan and his dog do everything together, especially creating a beautiful garden. When Evan's dog dies, Evan destroys his garden in anger and works to make it the most prickly and ugly garden ever. Over time a vine creeps out of the darkness, and produces a beautiful pumpkin that leads Evan back to family and friends. Anger is such a challenging part of grief, and this book does a wonderful job explaining that it's okay and normal to feel that way, as well as how time helps you to let go of that anger.
Mem Fox captured my heart with her book, Ten Little Fingers and Ten Little Toes. Now she has given my soul a place to rest when someone passes. Her book, The Tiny Star helps the reader see all the love and joy that a person collects through the course of their life. This is the book that I will give to adults when grief comes to their door. Thank you Mem Fox for creating this book.